The show you've all been waiting for... Maybe.
By the way, this show will be Marilyn's Vitamins' final show. Ever. If you've never seen them, I STRONGLY urge that you go check them out. They are an excellent band. I mean it. I do.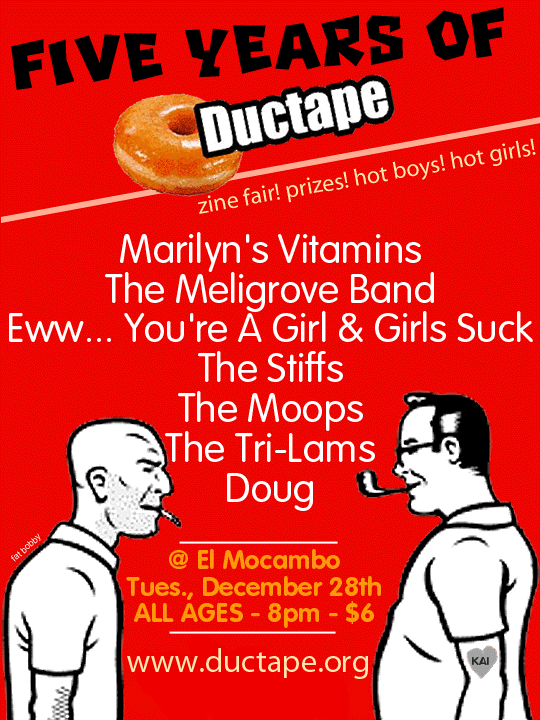 Want a table at the show for YOUR 'zine? Get in touch with Zach Feldberg by e-mailing zach@ductape.org anytime before the date of the show and confirm it. Remember, though -- it's first come first serve. So reserve your table fast!